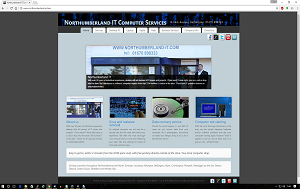 Google Chrome Browser If you're running Windows 7 or higher then Google Chrome is the browser of choice. Not only is it faster, it's also more secure. It's maybe different and we can help set it up so it's as user friendly as internet explorer or the new Edge browser that comes with Windows 10/ Easy to install, free, fast. It's what I use.
Avast Antivirus Solution Having tested most of the antivirus solutions available, We find Avast has lower overheads than other 'solutions' – and.. it actually works! Even the free version offers much better protection than the commercial products pushed onto consumers by salesmen who have little knowledge of computers.
Of course there is much more you can do regarding computer maintenance and while the above tips will keep you a LOT safer online a regular checkup at a reputable computer shop is always a good thing.
Yearly Computer MOT
As part of our full suite of diagnostic hardware and software we'll check every component in your system to a high level, letting you know there is a problem before it becomes a major issue.